a 8Km.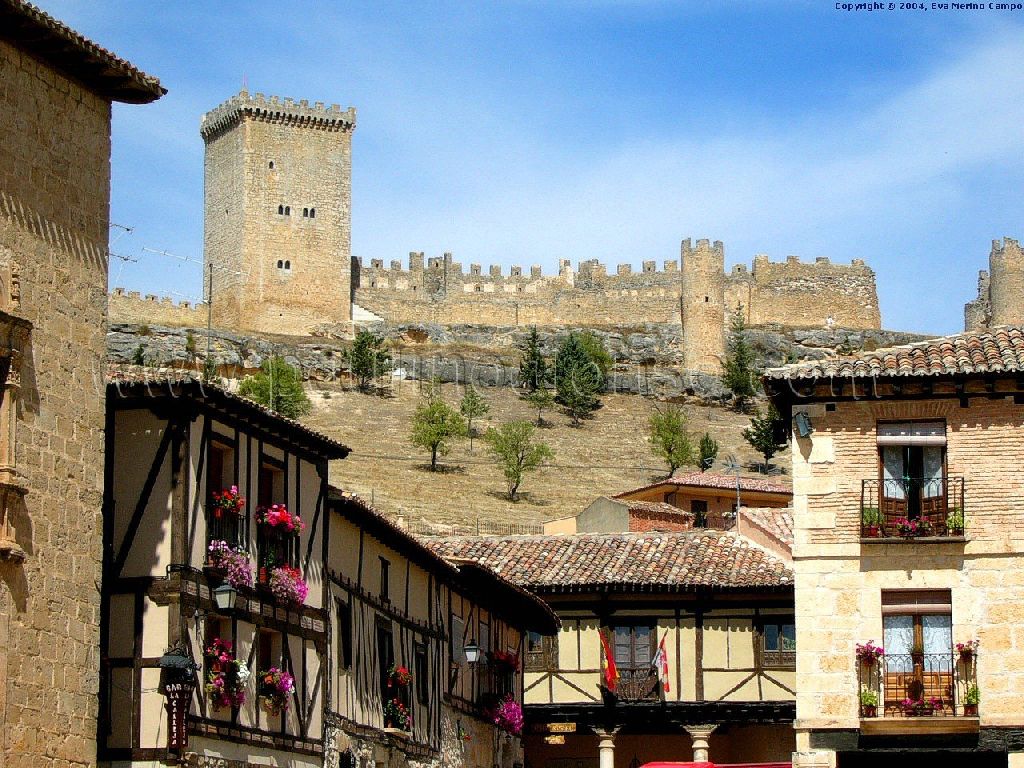 Peñaranda del Duero
Pueblo de la Ribera del Duero declarado Conjunto Histórico-Artístico. De obligada visita es su castillo medieval, el Palacio de Avellaneda y su singular casco urbano con restos de muralla.
a 10Km.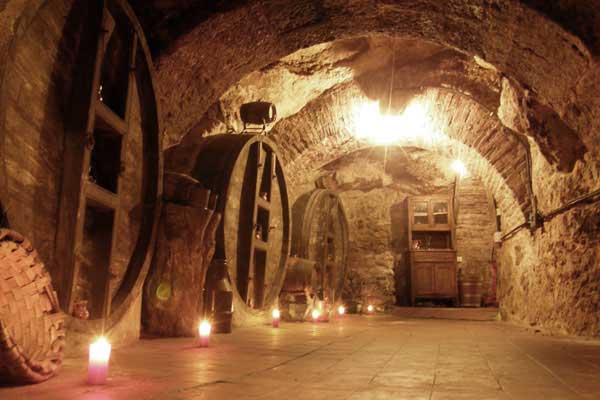 Bodega Histórica Don Carlos
Bodega medieval del siglo XV excavada en el interior de Aranda de Duero. La bodega está acondicionada como sala de catas, reuniones, tienda de vinos, museo, etc... y es utilizada habitualmente para todo tipo de actos y presentaciones de empresa.
a 10Km.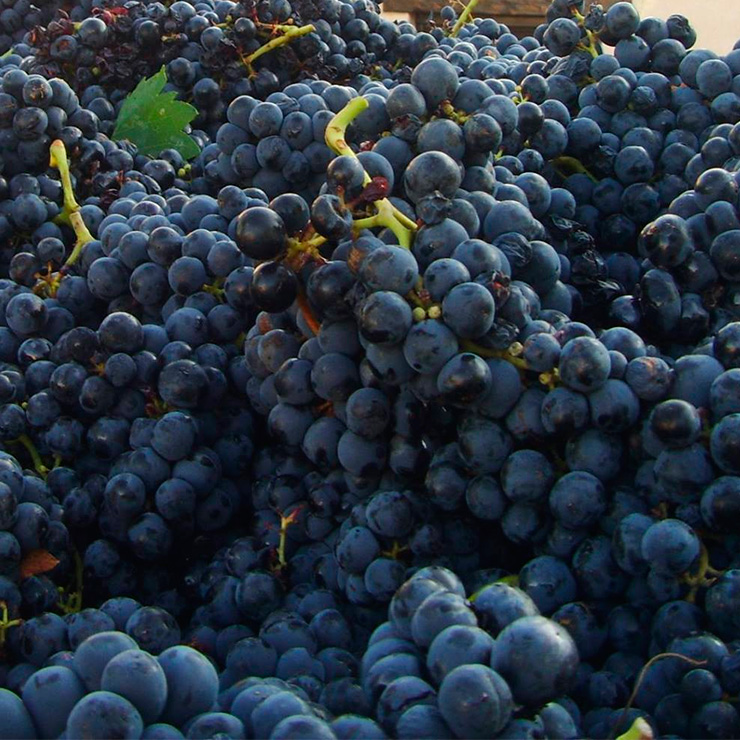 Centro de Interpretación del Vino
Aranda de Duero, land of wine and lamb. This land has a history and flavor, vineyards date back to Roman times and today's wine culture makes it worth a stop to taste their red Ribera del Duero.
a 19Km.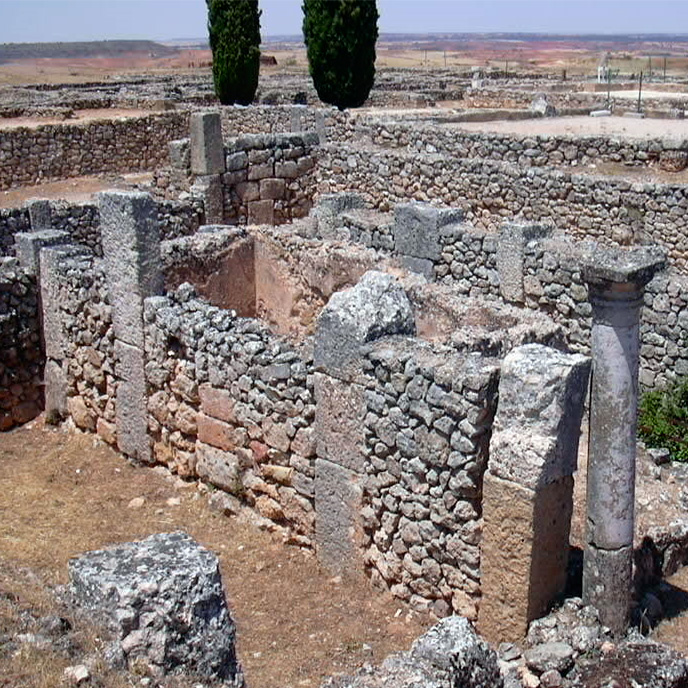 Ciudad Romana de Clunia
Clunia was Celtiberian first and was after Roman, and in it there are left different archeological remains, including mosaics. Its Interpretation Center, the forum, and above all, the theater stands highlight.
a 32Km.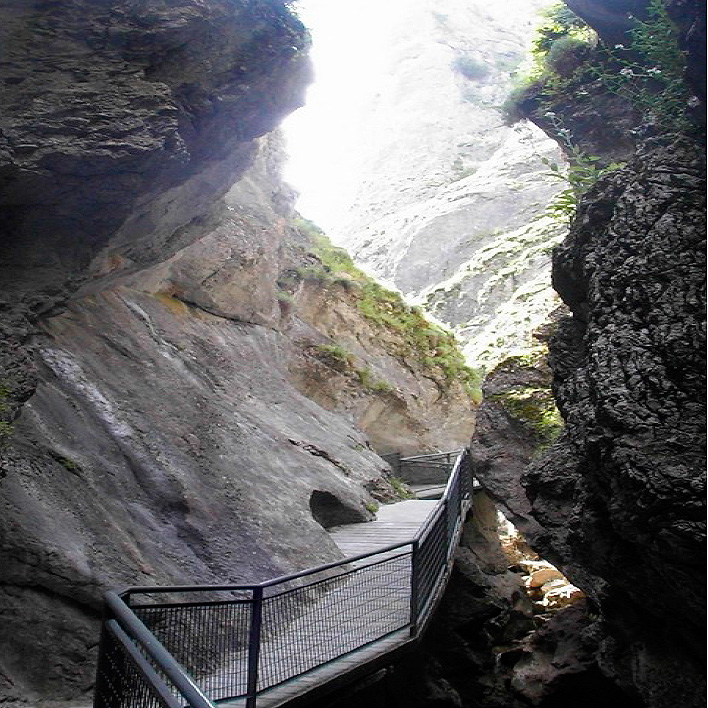 Desfiladero de la Yecla
If you want to feel part of a rock and go unnoticed among the falling water , come to La Yecla which is between the mountain in a path of 300 meters above the river Mataviejas.
a 32Km.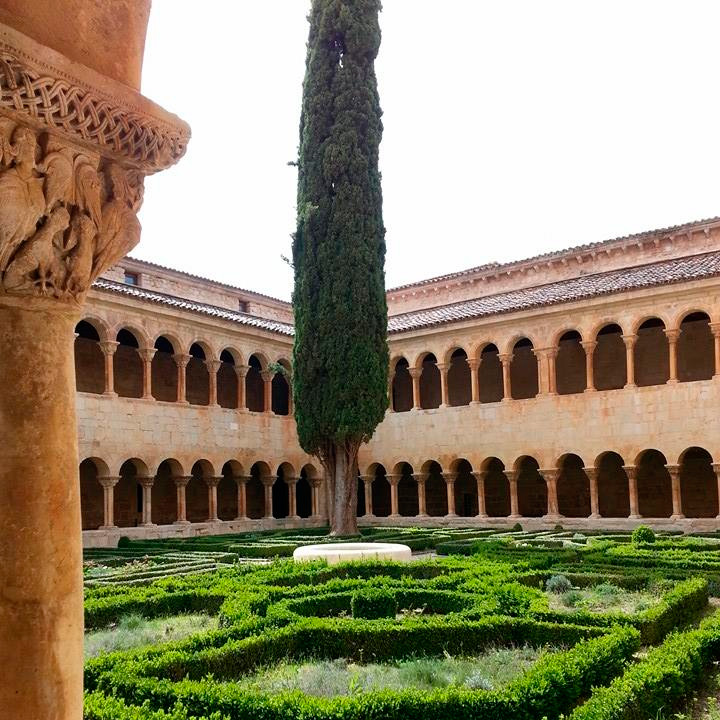 Monasterio de Santo Domingo de Silos
Its cloister of perfect harmony which invites you to reflection, peace and dreams, while delighting the eye with the jewels of western architecture which is reflected in the capitals of iconography that bears the name of Silos.
a 34Km.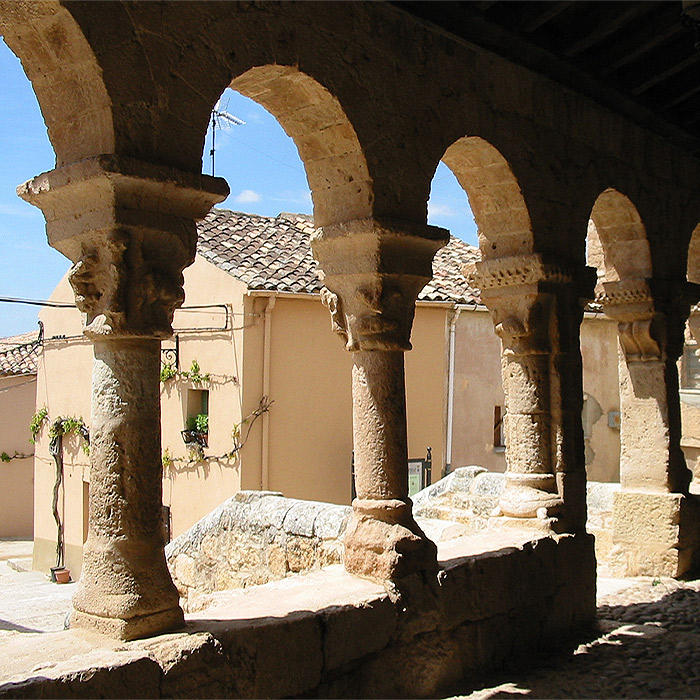 San Esteban de Gormaz
Historic-Artistic group where its two arcade Romanesque churches stand out. On the hill there are remains of the castle, and in its slope there are traditional wineries. Medieval bridge. See Regional Park Romanesque.
a 35Km.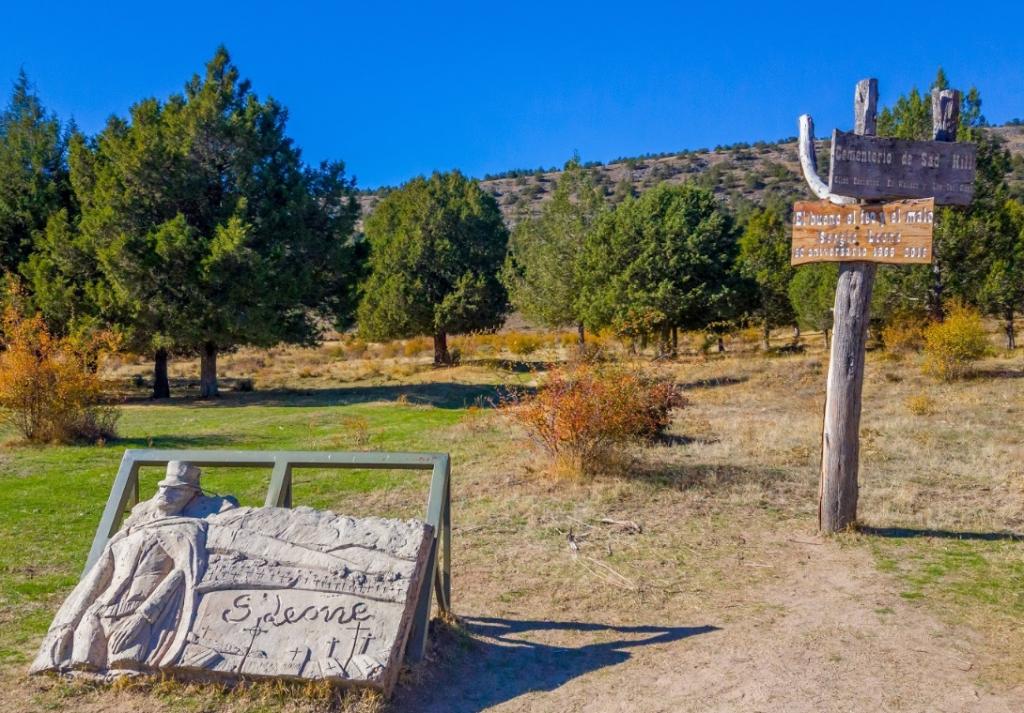 Cementerio de Sad Hill
El ficticio cementerio militar donde transcurren los últimos momentos de la película EL BUENO, EL FEO Y EL MALO y la secuencia más recordada, el duelo a tres entre Clint Eastwood, Eli Wallach y Lee Van Cleef.
a 35Km.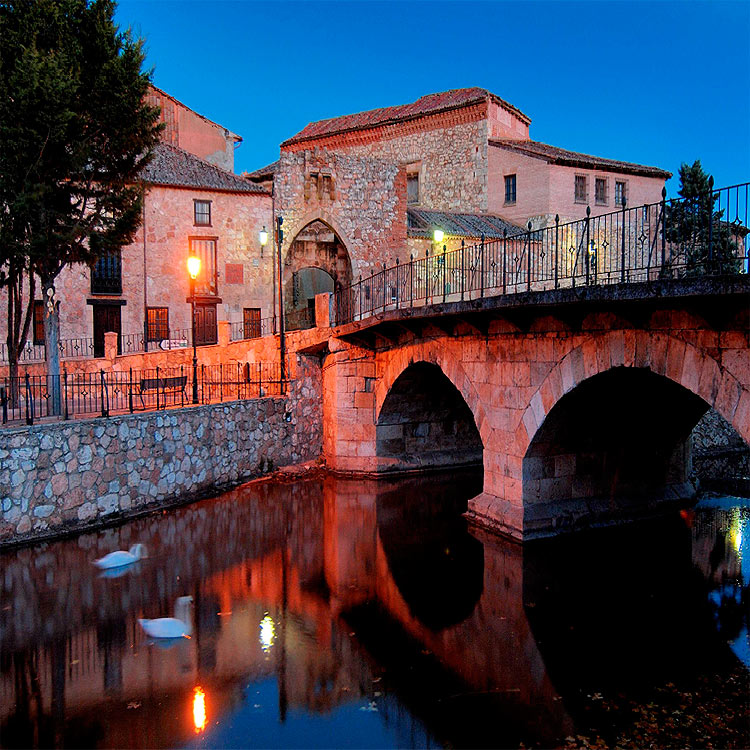 Ayllón, Conjunto Histórico-Artístico
Ayllon summarizes the legacy of Castile in the sixteenth and sixteenth centuries frozen, hidden and guarded with care to release day and surprise visitors from the sights and cuisine of a medieval village.
a 40Km.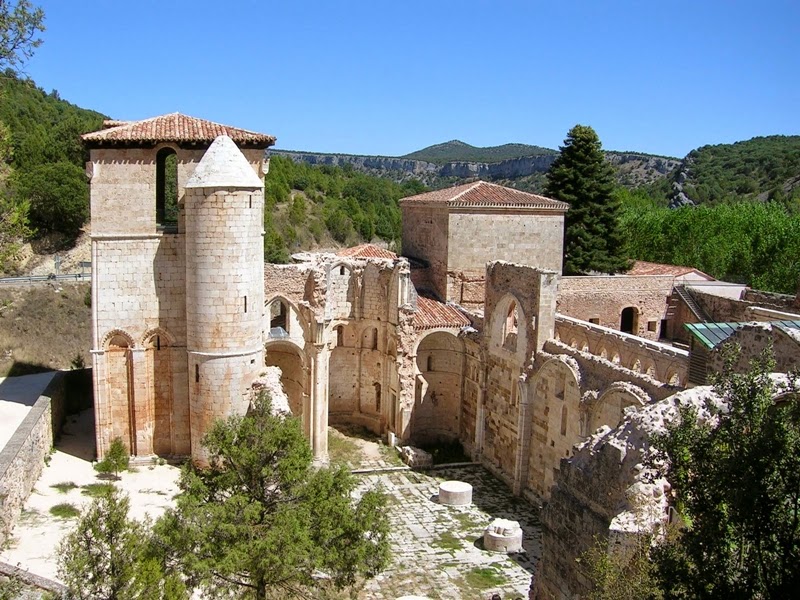 El Monasterio de San Pedro de Arlanza
Situado a 5 Km. de Hortigüela a orillas del río que le da nombre, era uno de los centros monásticos más importantes del Condado de Castilla. Fundado en el año 912, recibió el apelativo de «cuna de Castilla» y estuvo en funcionamiento hasta la desamortizac
a 42Km.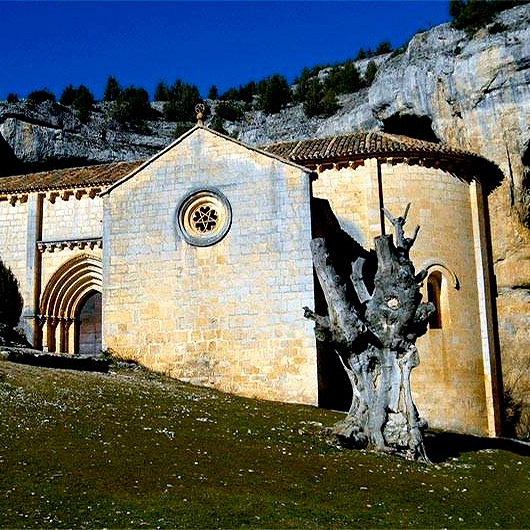 Cañón del Río Lobos
Axis of Natural Park of the River Lobos where the vultures are the kings of the air. La Casa del Parque in Ucero, and location of the Templar church of San Bartolo and Cueva Grande are charismatic. There are parking, road and path.
a 44Km.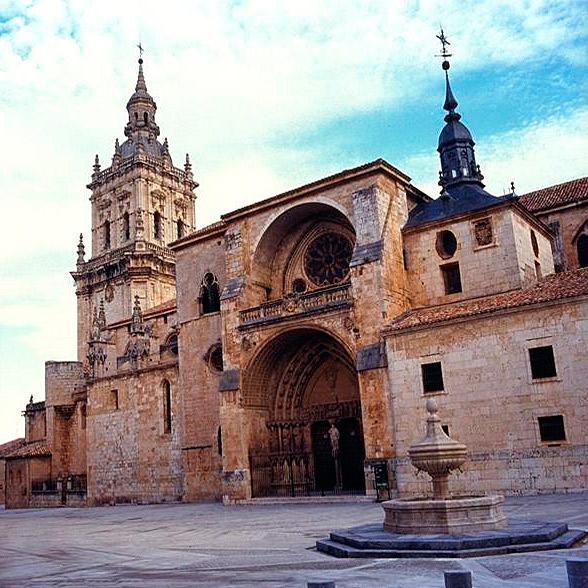 Catedral del Burgo de Osma
Gothic cathedral with Cistercian influences with Baroque tower and neoclassic added in its monumental Chapel Palafox. Interesting Roman remains. It was built from 1231 Two facades with multiple figures. Cathedral Museum and Gothic cloister.
a 44Km.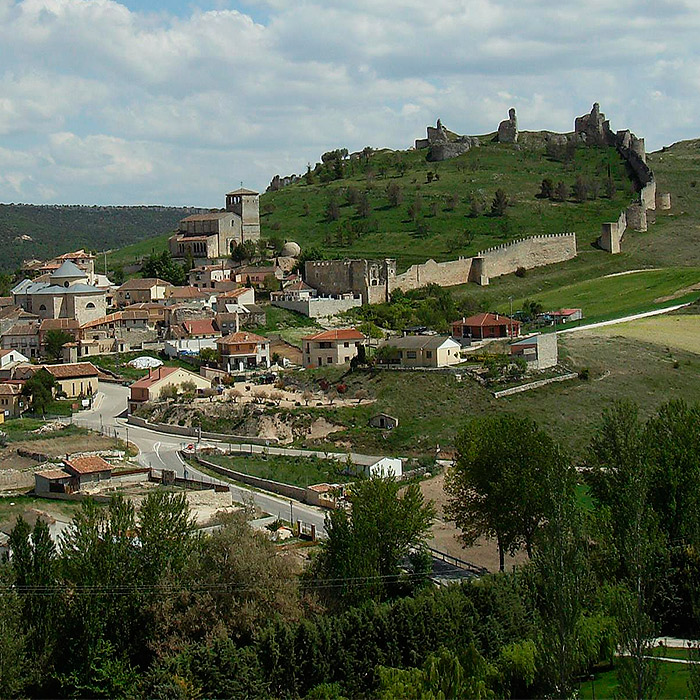 Fuentidueña, arte e historia
It has as Cultural Interest the ruins of the castle and walled enclosure (with three doors to get in: Salidero, La Calzada and Trascastillo).
a 46Km.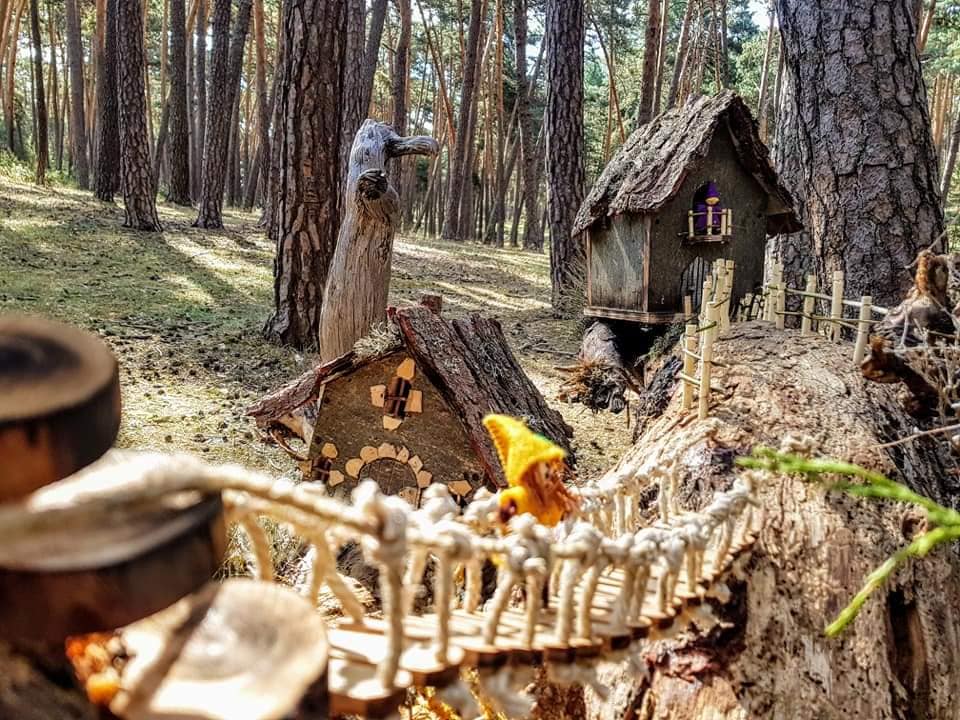 Bosque Mágico
En el BOSQUE MÁGICO FUENTE DEL PINO, de la Villa de San Leonardo, en un entorno natural, donde hay una energía especial y habitan la imaginación y la fantasía desde tiempos ancestrales, los gnomos, hadas y otros seres, lo han elegido como hogar
a 46Km.

Museo Provincial del Vino
The spectacular castle of Peñafiel, located at the top of this village, holds inside an original proposal of museum dedicated to exploring and explaining the ins and outs of the exciting world of wine.
a 46Km.
Hoces del Río Duratón
A walk through the Duratón invites to the visitors to immerse themselves in a magical place where different geographical environments that the diversity has been creating and leaving all in which we will see vultures and herons are mixed.
a 47Km.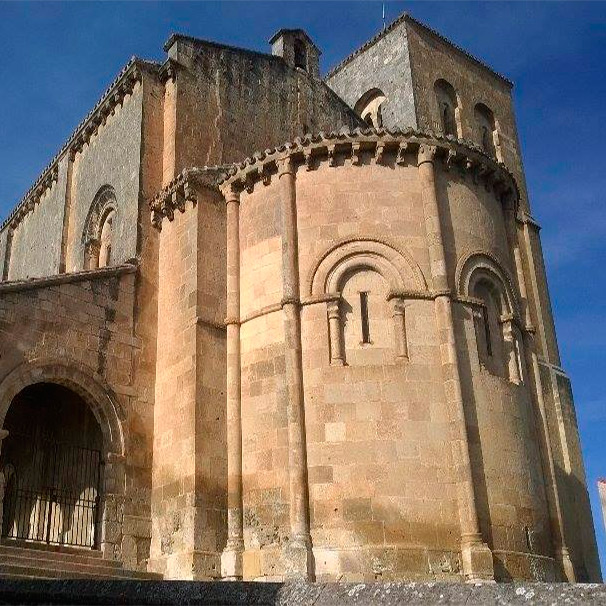 Sepúlveda, Conjunto Histórico-Artístico
Since 1951 Sepulveda was declared as a Historic-Artistic Site. Important starting point is to run the Natural Park of the Duratón River and good dining with roast lamb in wooden oven.
a 48Km.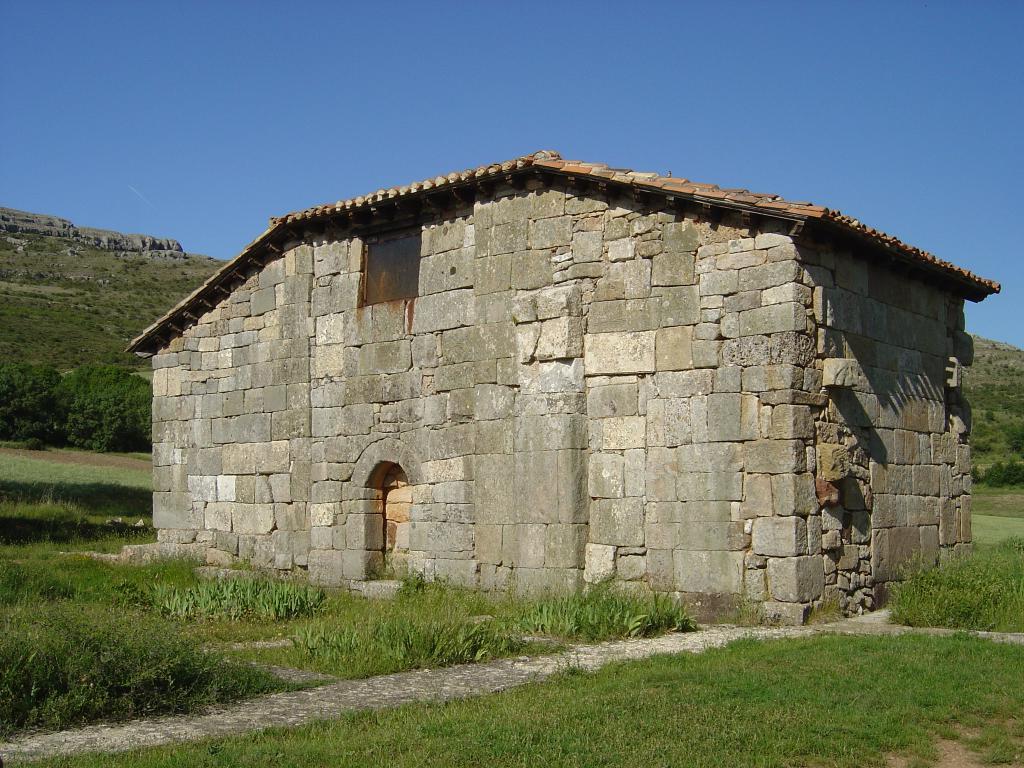 Quintanilla de las Viñas
En la localidad de Quintanilla de las Viñas, se encuentra una iglesia visigótica del siglo VII, de la que queda la cabecera y parte del crucero. También en esta localidad, pero a unos 3 Km. se encuentra un importante yacimiento de huellas de dinosaurio..
a 49Km.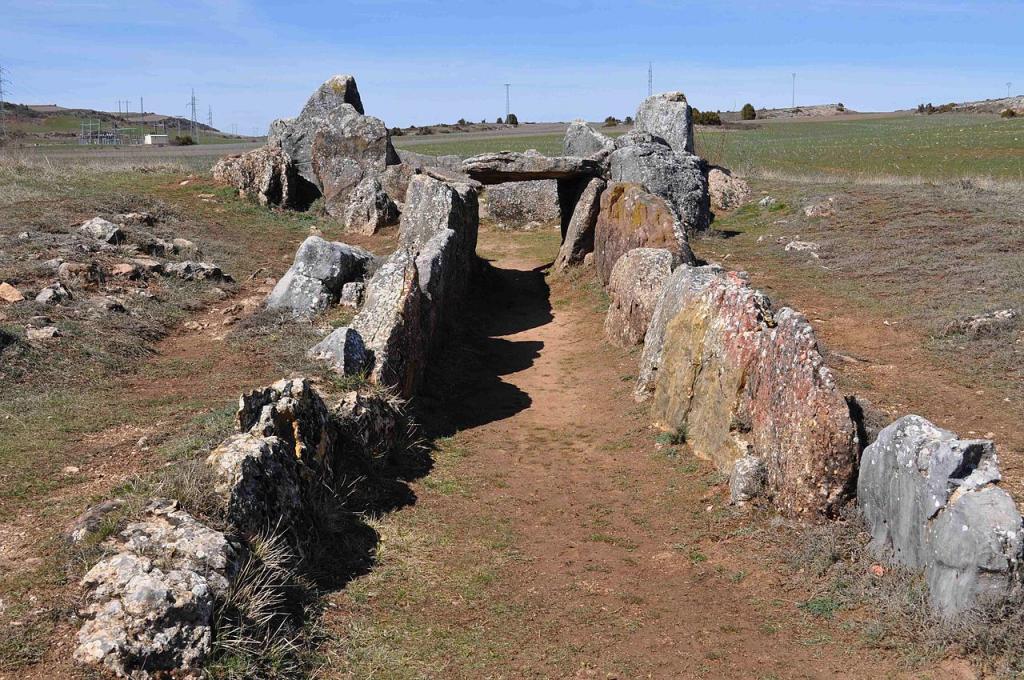 Cubillejo de Lara
En la localidad de Cubillejo de Lara se encuentra un dolmen (monumento funerario megalítico) de unos 5.000 años.
a 50Km.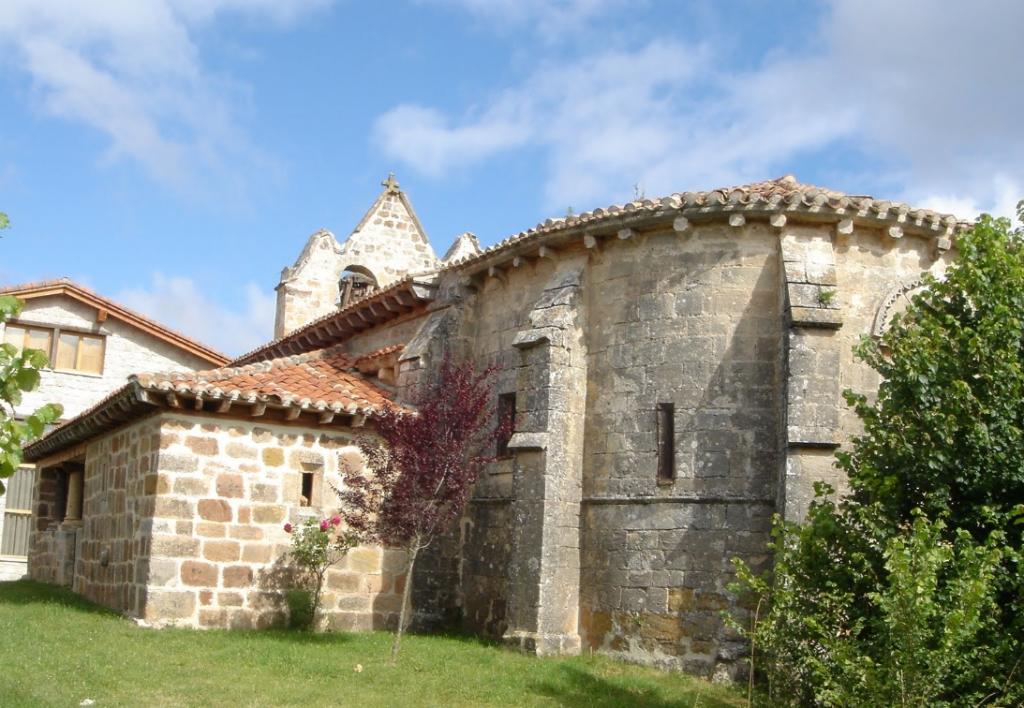 Iglesia Románica - Cubillo del César
La Iglesia de Nuestra Señora de la Asunción es un primitivo edificio de estilo románico tardío de principios del siglo XIII. Se conserva de ese año la cabecera y la nave aunque, esta última, reformada.
a 52Km.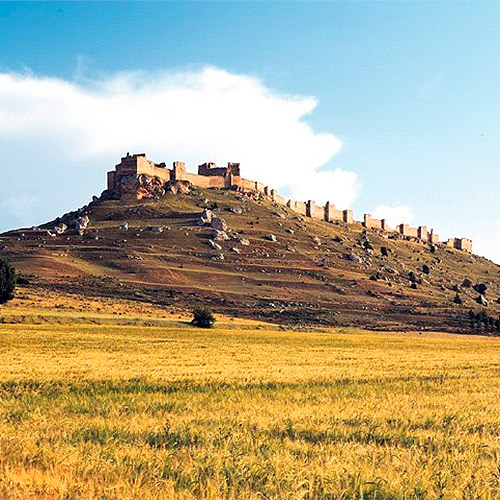 Castillo de Gormaz
National Monument since 1931. The Europe's largest castle. Caliphate, from the X century, in Almanzor´s time. The Duero turns around the rocky outcrop that sits. El Cid was his warden and disgraced, his wife and daughters were there prisoners.
a 54Km.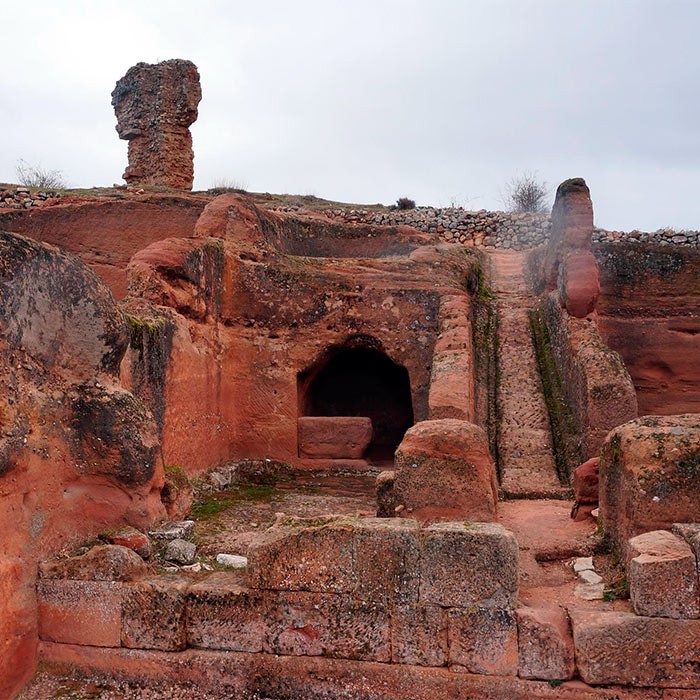 Yacimiento de Tiermes
In the southwest of Soria surprises to the visitor the stone city of Celt Iberian Tiermes in the South of the site, and its equally fascinating Roman Forum and the Romanesque chapel. There is also a good archaeological museum.
a 58Km.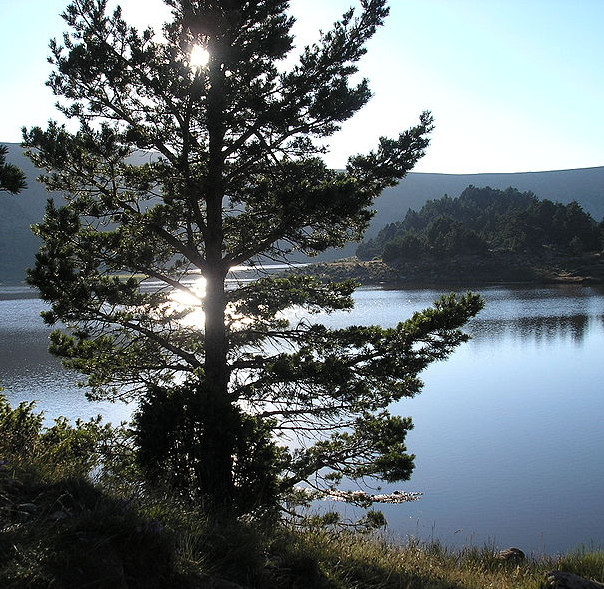 Lagunas de Neila
Impressive set of glacial lakes in an environment that will surprise you and they have been recognized, with their immediate environment, such as Natural Park.
a 59Km.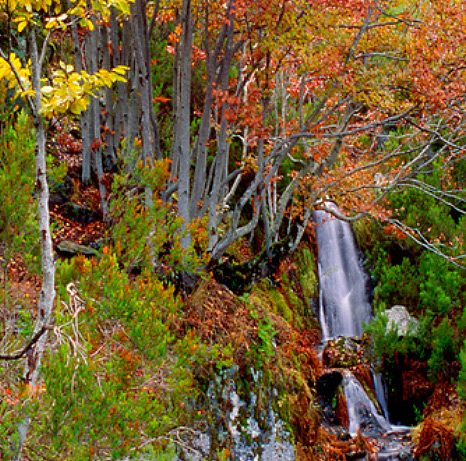 Hayedo de Tejera Negra
By the natural wealth that offers; with natural vegetation is a worthy place to visit. It is configured by the Lillas and Zarzas rivers, and an exceptional beech forest, which is not difficult to observe free to roe deer and wild boar.